Funding Priorities
Our funding priorities outline the causes we support to further our mission and vision. Through our Grant Program you can apply for funds for charitable initiatives in the following three areas.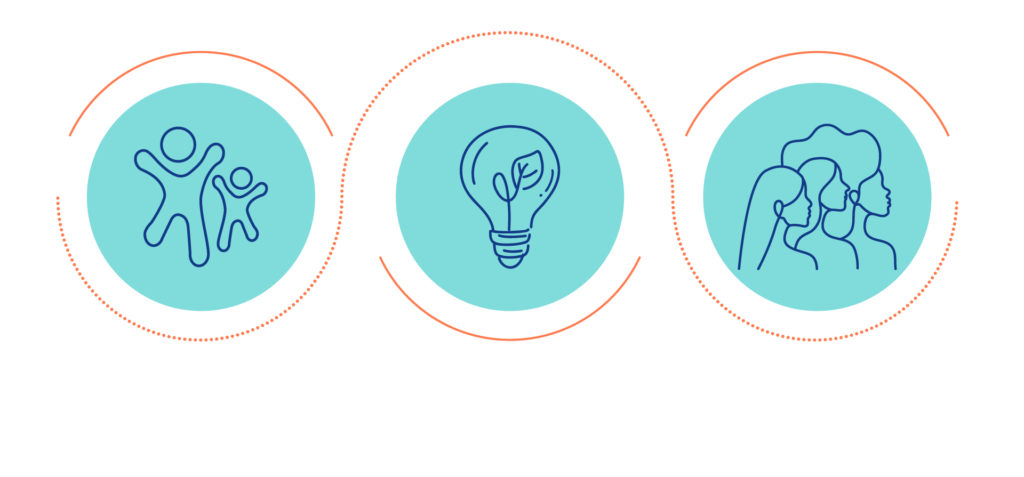 1. Children, Youth & Families
We believe that all children, regardless of the circumstances of their birth, deserve opportunities to thrive. We support charities that equip children, youth, and families with skills, resources, and opportunities to reach their full potential.
We prioritize:
Programs supporting equity-seeking youth
Efforts to target root causes of problems and not just address the symptoms
Comprehensive, integrated solutions rather than fragmented approaches or isolated interventions
Leadership representative of the people most directly affected by the problems we seek to solve
A commitment and willingness to ongoing evaluation and learning in order to improve and increase impact
Our grants empower organizations that enable economically vulnerable young people and families to overcome barriers to academic success, economic prosperity, and health and wellbeing.
2. Climate Change
We believe that environmental reform is both an absolute necessity and an enormous opportunity for economic growth. We want to help halt and reverse the effects of climate change, build a green economy, and strengthen community resilience.
Our climate change grants support nature-based solutions, renewable and low-emission technologies, green building, and vulnerable communities.
3. International Development
In addition to empowering positive impact for 'Children, Youth & Families' and 'Climate Change' across Canada, we hope to do the same in developing countries. Here we look for partner organizations with a proven track record of demonstrated success in effecting these changes while improving the lives of those they seek to serve.
We prioritize the following themes addressing health and well-being, education and economic opportunities, and climate change.
Types of Support Available
If your work falls within one or more of the priorities above and you're interested in applying for funding, now's the time to check out the types of grants available and make note of what we don't fund.