Our Grant Program
The Peter Gilgan Foundation's Grant Program proudly supports Canadian charities that share our vision. Learn about our funding priorities, grant types, and how to apply below.
Grant Program Basics
What We Fund
Our Grant Program provides funding in three priority areas. We empower charities that are building a more prosperous and sustainable future, both in Canada and around the world.
Priority Areas
Children, Youth & Families
Environment & Sustainability
International Development
Turning Ideas into Impact
We respect every organization's singularity and aim to offer a range of grant types to meet their different needs.
Each year we award several single year grants, and we're also proud to have longer-term partnerships with a number of organizations.
All of our partners are achieving important work. We're so humbled to play a part in their impact.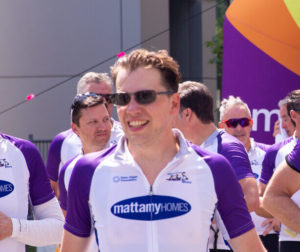 "Aligning with partners behind a common vision and funding their action is when excitement and passion for positive change is truly ignited."
Responding to COVID and Supporting our Partners
In order to respond effectively and swiftly to the sudden challenges of the COVID-19 crisis in Canada, the Peter Gilgan Foundation temporarily paused our Grant Program in late March 2020. 
Although the effort to fight this virus is ongoing, we're excited to announce that our Grant Program reopened as of November 2020.
Latest News
The Peter Gilgan Foundation is pleased to invite eligible Canadian charities to apply for funding.
Ready to Apply? Let's Go!
We accept applications for funding from Canadian charities through a three-stage online application process. There are no deadlines, we accept expressions of interest on a rolling basis.