Tour de Bleu
Our annual cycling fundraiser is a private event started by Peter back in 2005. The Tour de Bleu rallies together a dedicated group of cyclists, all philanthropists in their own right, to raise money and awareness for world-class organizations.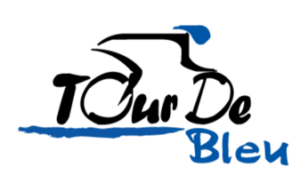 Active Fundraising
For 15 years, the Tour de Bleu has been bringing together two passions: cycling and giving back to the community. In total, the Tour, riders and corporate sponsors have raised over $25 million.

Riding Toward 2021
The 2020 Tour de Bleu was cancelled to recognize the collective importance of physical distancing and staying safe during the pandemic. We are looking forward to riding in 2021 on behalf of Trillium Health Partners Seniors Care Program to help older adults achieve their best quality of life and health.
Moving Mental Health Forward
Tour de Bleu raised funds for the Centre for Addiction and Mental Health (CAMH) for two consecutive years. The 2018 funds supported the development of a unique, patient-focused space: the Tour de Bleu Therapeutic Neighbourhood. 2019 funds were focused on providing support for youth mental health.
Between the two years, over $8 million – a Tour de Bleu record – was raised for this critical institution at a crucial time. It was an honour to support this organization.
Latest News
The 2019 Tour de Bleu breaks fundraising record with $4.4 million for Youth Mental Health Initiatives at the Centre for Addiction and Mental Health.
Supportive Words from a Memorable Partner
"The leadership, vision and profound generosity of Peter Gilgan and the incredible Tour de Bleu riders is unparalleled. These are individuals who are determined in their commitment to give every woman, every chance to survive cancer."
Support WCH