Empowering Charities
The Peter Gilgan Foundation is a private family foundation. We aim to support charitable organizations as they build a more healthy, prosperous and sustainable future.
Advancing health care
At more than $225 million in donations, we're proud to be the largest private donor to hospitals in Canada.
Grants for good
Since 2016, our Grant Program has distributed nearly $17 million to charities whose work range from supporting children and families to combating climate change.
Cycling for change
Our annual cycling fundraiser, Tour de Bleu, has raised more than $25 million for health care and healthy living since 2005.
Responding to COVID and Supporting our Partners
In the wake of the emerging COVID-19 pandemic, the Peter Gilgan Foundation temporarily paused our Grant Program in spring 2020 and directed the funds towards COVID medical and emergency relief efforts. 
Although work to fight this virus and its impacts is ongoing, we're excited to announce that as of November 2020, we're once again welcoming new applications for funding through our Grant Program.
Latest News
The Peter Gilgan Foundation is pleased to invite eligible Canadian charities to apply for funding.
Our Health Care Commitment
Health care is important to each and every one of us. That's why the Peter Gilgan Foundation is proud to be a long-time supporter of leading hospitals across the Greater Toronto Area and beyond. Learn about our latest contribution — one of the largest ever — to SickKids hospital.
Giving Back with Our Grant Program
How it Works
Any Canadian charity whose work aligns with our funding priorities is welcome to apply to our Grant Program. Our grants range from one-time donations to multi-year funding opportunities.
Our Funding Priorities
Children, Youth & Families
Environment & Sustainability
International Development
Changing the World Together:
Our Grant Recipients
Since launching in 2016, our Grant Program has supported hundreds of exemplary Canadian charities that create opportunities for young people to succeed and lead the charge for a sustainable future.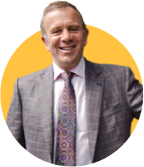 "Thank you to all our wonderful community partners. You've shown me what it really means to create something special and to make this world better." Tour de Bleu 2021
We're proud to announce that our next Tour will support the Trillium Health Partners Seniors Care Program!